SCHEDULE AN APPOINTMENT Our post construction clean up services are the right choice for your project!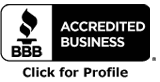 Are you in need of a post construction cleaning job done in a timely
fashion?
LJY Services live up to their reputation for not only the BEST Quality Post Construction Cleaning, LJY Services also provide services in the most timely fashion possible. Allowing your company to turn over the 'keys' on the deadlines you agreed upon!
Since 2016, LJY Services, LLC has been a preferred post construction cleaning service through out Minnesota and the
surrounding states. Our licensed and insured cleaning crews will go above and beyond
showing quality cleaning throughout your entire space.
Our promise to you
LJY Services will be your favorite cleaning company. Don't take our word for it. Customers of Southeastern Minnesota and the
surrounding states hire our post construction cleaning service knowing...
We focus on customer service:
"Owner Lori Yokiel takes every detail you'd like done into consideration."

We do exceptional work:
"The quality of cleaning is excellent and professional!"

We keep our word:
"We hire LJY Services, based on their actions to always finish the job as stated in the contracts."
Copyright © 2023 LJY Services, LLC, all rights reserved.
Byron, MN 55920   (507) 990-0018
Designed by Go Toast IT LLC